OUR STORY
Running a
successful business
History and journey so far
The managing director of ESI, Mr. Paul Apackken is an engineer by profession and started his career in 1966 with Rourkela Steel Plant. From there on, he worked with the first integrated steel company in Middle East, Qatar Steel Company (QASCO) and went on to Katayama Chemicals, Inc., a Japanese water treatment company as their General Manager for Middle East operations.
Mr. Paul Apackken, (Paulose)with an extensive experience of 34 years in steel and its associated auxiliary industries, and he maintained a hands-on approach in the operations of the company and strives to stay up to date on new and emerging technologies in the steel making industry.
He established Engineering Services International in 1999, and started working with M/S JSW Steel Ltd, Bellary, India. Engineering Services International is spread progressively across several marquee infrastructure firms such as Tata Steel Ltd.- Kalinganagar, Tata Steel -Jamshedpur, JSW Severfield Structures Ltd.-Bellary, Jindal Aluminium Ltd- Bangalore, JSW Cement Ltd-Bellary, Andrtiz Pvt. Ltd and Tata Bhushan Steel, Angul and many more, while the largest portion of its business remains with JSW Steel, where manpower contracted by ESI is almost 1100, deployed in 20 departments.
Mrs. Mercy Paulose, the Managing Partner, oversees the Accounts and Finance department of the organization. Mr. Bob Paul Appaken, the third partner is an Engineer specialised in Electronics and Instrumentation. He oversees the Operations and Business development in his position as Director.
Back to home
NewAge Robots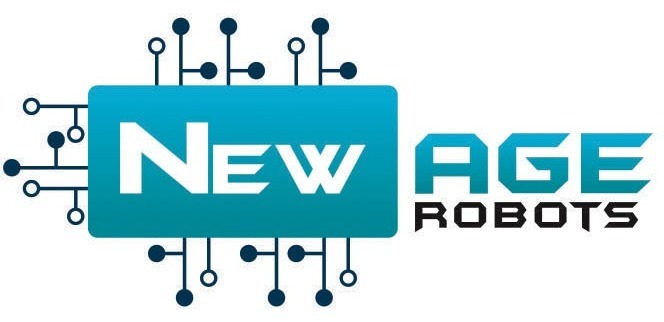 NewAge Robots is a subsidiary company of ESI (Engineering Services International); it has 20+ years of experience and in-depth knowledge in the field of engineering. Engineering Services International established in 1999, and started working with M/S JSW Steel Ltd, Bellary, India. NewAge Robots has total of 180 robots to be exhibited, out of which there are of 70 different types. Our expertise in Design, Manufacture, System Integration, Software development, Rapid Prototyping and deployment has helped mould this project to a huge success. Currently working with the Gujarat Council of Science City (State government project) on building the First Robotics Gallery (Roboseum).
We are a creative, Intuitive, rapid growing, dynamic, and technology-driven company. Our passion is to develop technology products, meet customer satisfaction, generate financial return to our investors, and offer a rewarding and exciting work platform for our employees. If you love technology, creativity, innovation, and team work, this is a place for you.
Visit Our site
Explore NewAgeRobots Canada
YOUR BEST CHOOSE
Tailored Services to deliver safety through the entire life cycle of STEEL and POWER Plants.